Hotel Ristorante La Torricella

Loc. Torricella 14,
52014 Poppi AR
43.729115344280885, latitudine
11.770632863044739 longitudine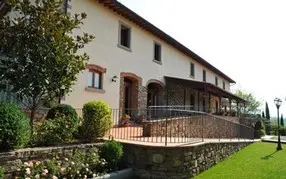 Hotel – Restaurant la Torricella is surrounded by an area of green landscape just a stone's throw of the national park of Casentino forest, close to Poppi, an ancient village full of history, art and culture; an ideal place for nature lover.
The hotel belongs to and is run by the Cipriani family who renovated the old farmhouse preserving the countryside characteristics: stones, terracotta tiles, wood and wrought iron. In a few words, the typical Tuscany farmhouse.
It is the ideal place for walking, cycling and for enjoyable expedition into the nearby cities of art: Florence, Siena and Arezzo. Many important religious, historical and cultural places dot the Casentino area: pievi (parishes), monasteries and castles.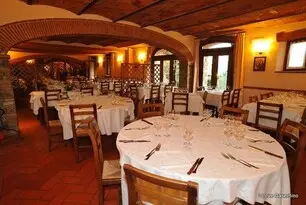 The ground-floor restaurant reflects the traditional style of a Tuscan country house and includes two areas. The larger room can comfortably host up to 160 people and is the perfect venue for ceremonies and banquets. The smaller room/conservatory can host about 20 people. This charming room has a wonderful view over the Casentino Valley and Poppi castle..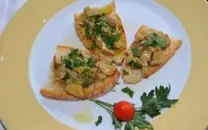 Mrs Carolina, the owner, takes care of the home cooking personally. She serves you traditional Tuscan cooking: meat, mushrooms and home-made pasta. In an atmosphere of hospitality, your requirements will be satisfied and we will let you rediscover the taste of the past.
Apart from variations on classical and traditional entrées, house specialities include home-made main courses, prime quality meats and Tuscan types of cold pork meat such as ham, salami, finocchiona (fennel flavoured salami) and a wide variety of cheese and desserts.
Mrs. Carolina's daughter, Roberta, personally prepares the delicious desserts: pannacotta (creamy sugary pudding) with almonds and pine kernels and black and white chocolate mousse.
Moreover we have home-made gluten-free dishes for coeliacs. Our restaurant is in the list of gluten-free restaurants of the AIC (Associazione Italiana Celiaci/Italian Coeliac Association).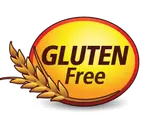 We have a wide choice of quality wines mainly from our region and also produced in other Italian regions.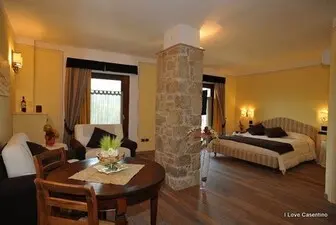 Newly built superior rooms were inaugurated in the summer of 2008: a tasteful combination of country style and elegance in harmony with the environment. They are located in the green area in front of the main house. Most of them have a pleasant view over the village of Poppi.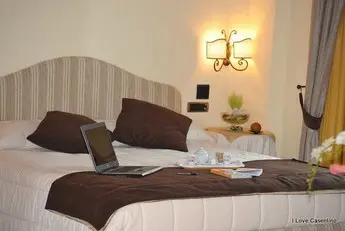 The new building has eight rooms with the possibility to host 25 guests. These comfortable rooms are of a high quality finish: private entrance, large private bathrooms, hairdryer, minibar, double TV flat screen, DVD player, direct dial telephone, Dolby surround, Internet access, independent heating/air-conditioning, cable radio, separate living /sleeping area. A cosy common living room with the same comforts is also available.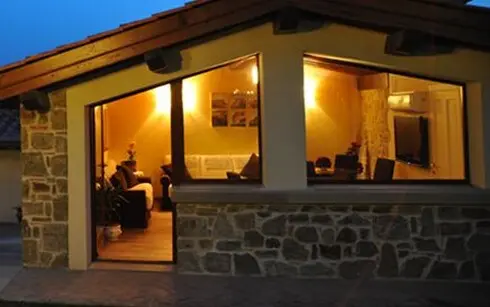 The Rooms Confort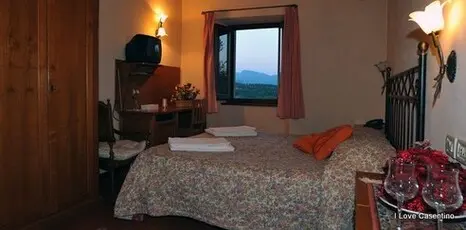 Torricella is located on the first floor of the house. Its 13 rooms can host about 22 guests. The rooms were wholly and carefully renovated in 1998 always preserving the typical Tuscan country style. They all have private bathroom, minibar, TV-sat, telephone, cable radio and lift.
o.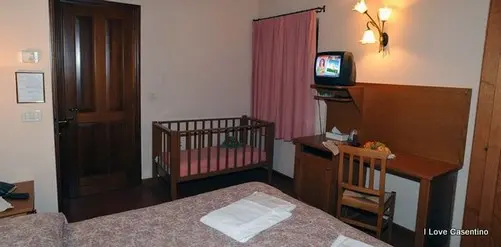 Richiesta di Prenotazione Pranzo/Cena
Lascia qui la tua recensione, "grazie"
Non sono presenti ancora recensioni.
PRIVACY E POLICY DI QUESTA PAGINA